Beats Empire
Educational music studio simulation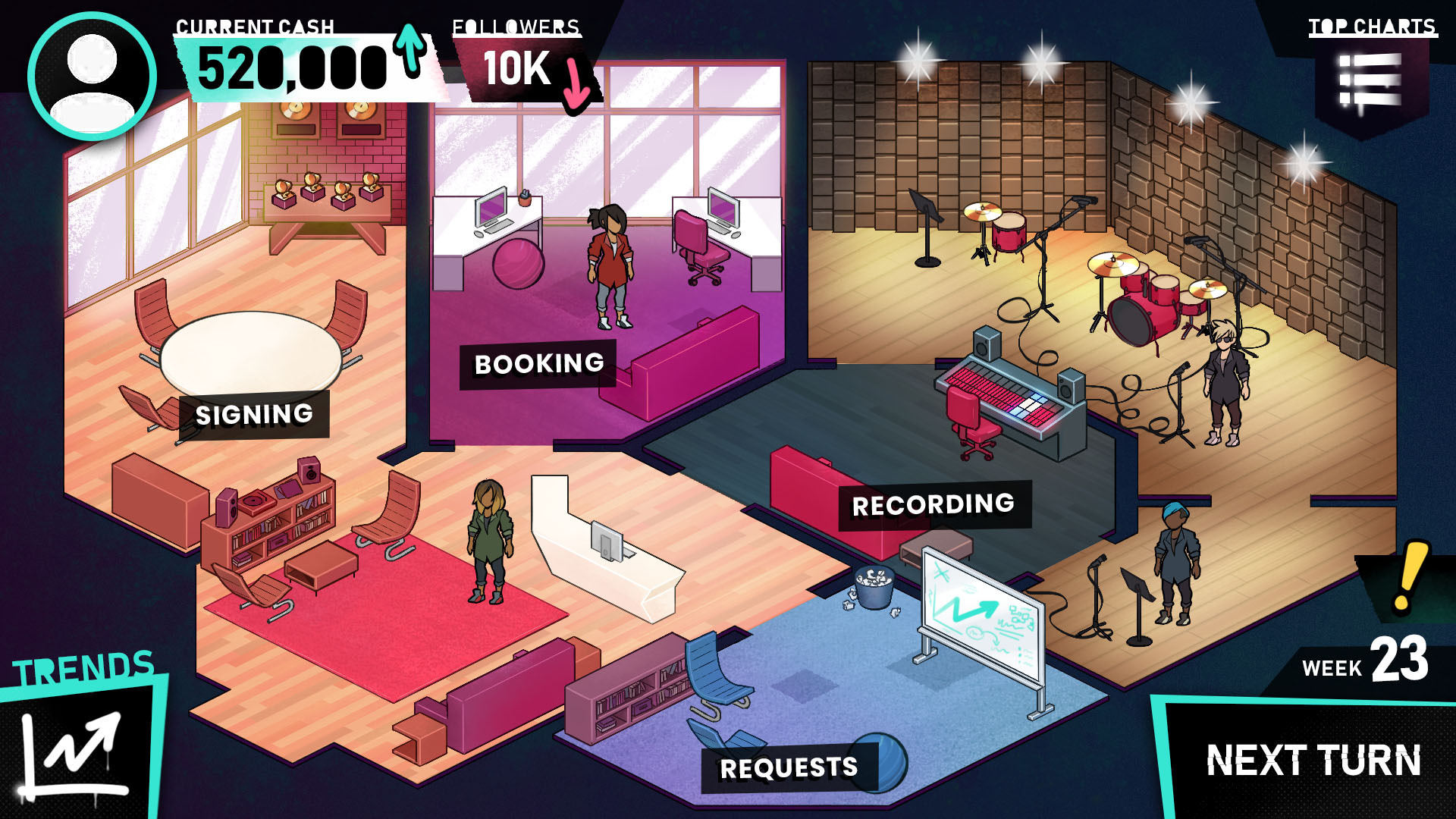 Beats Empire is an educational game about running a music studio and making business decisions based on market data developed by Filament Games. Dave was brought on in pre-production to create concept art and define an appropriate style for the game, and collaborated with a character artist there to define the clothes and fashion possibilities for the inhabitants of the studio.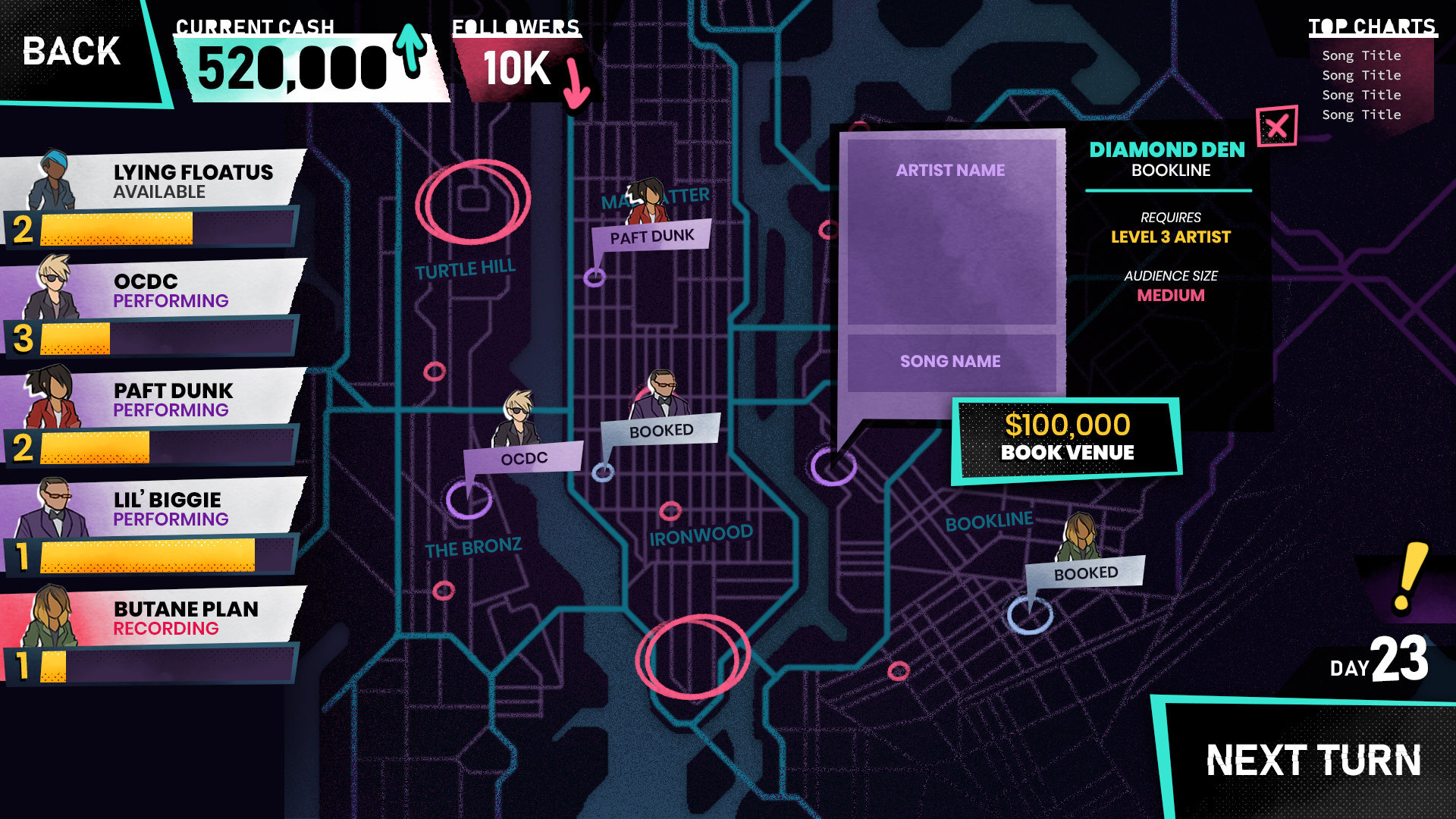 Beats Empire: Play with data, analyze trends, dominate the music industry.
Taking inspiration from styles in the industry from hip hop, to punk, to pop, to techno, and blending their visual aesthetics into a bright, colorful splash of energy helped make the world of Beats Empire feel exciting and cool, which is important to engage students in what could otherwise be a very dry topic.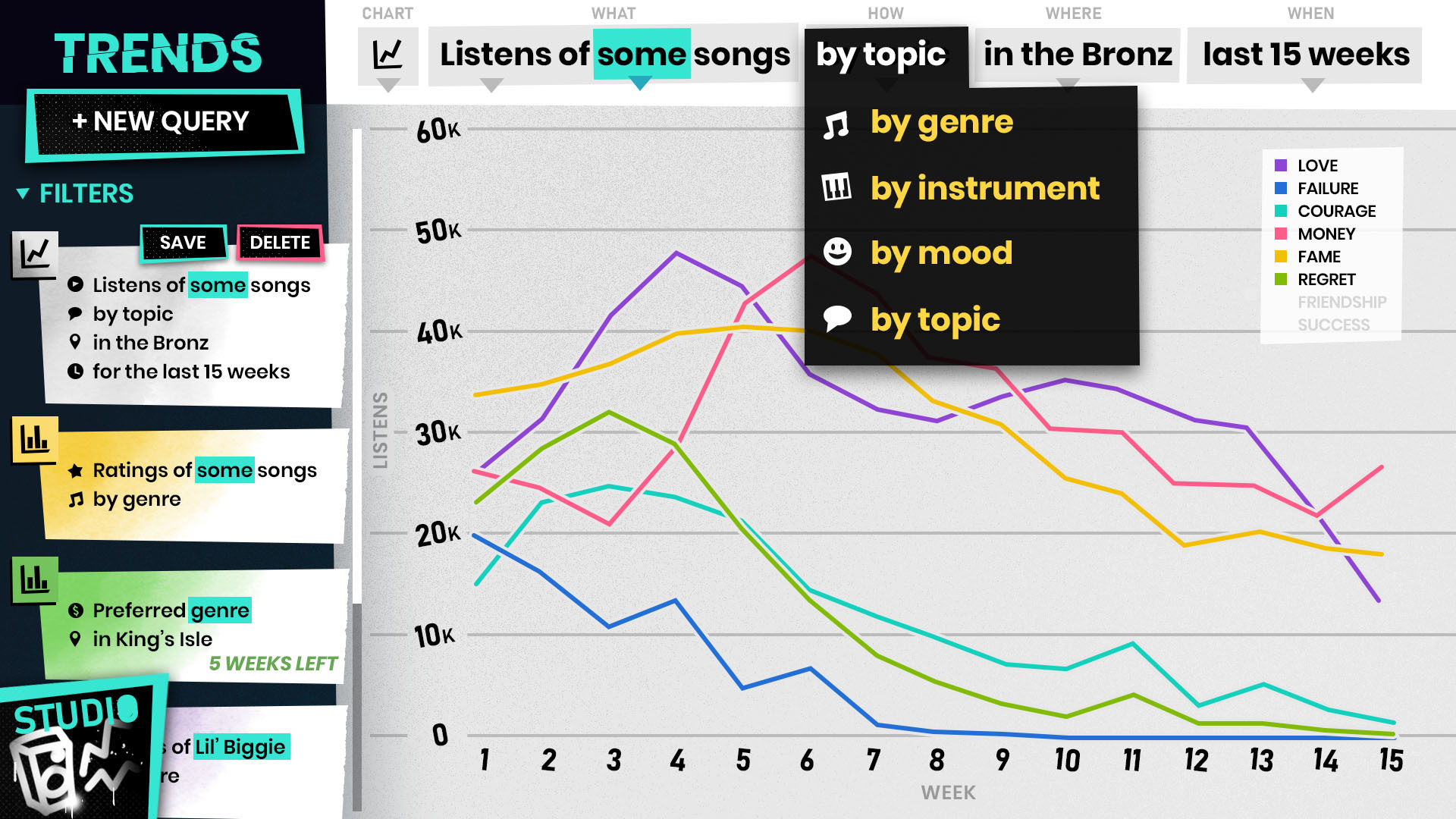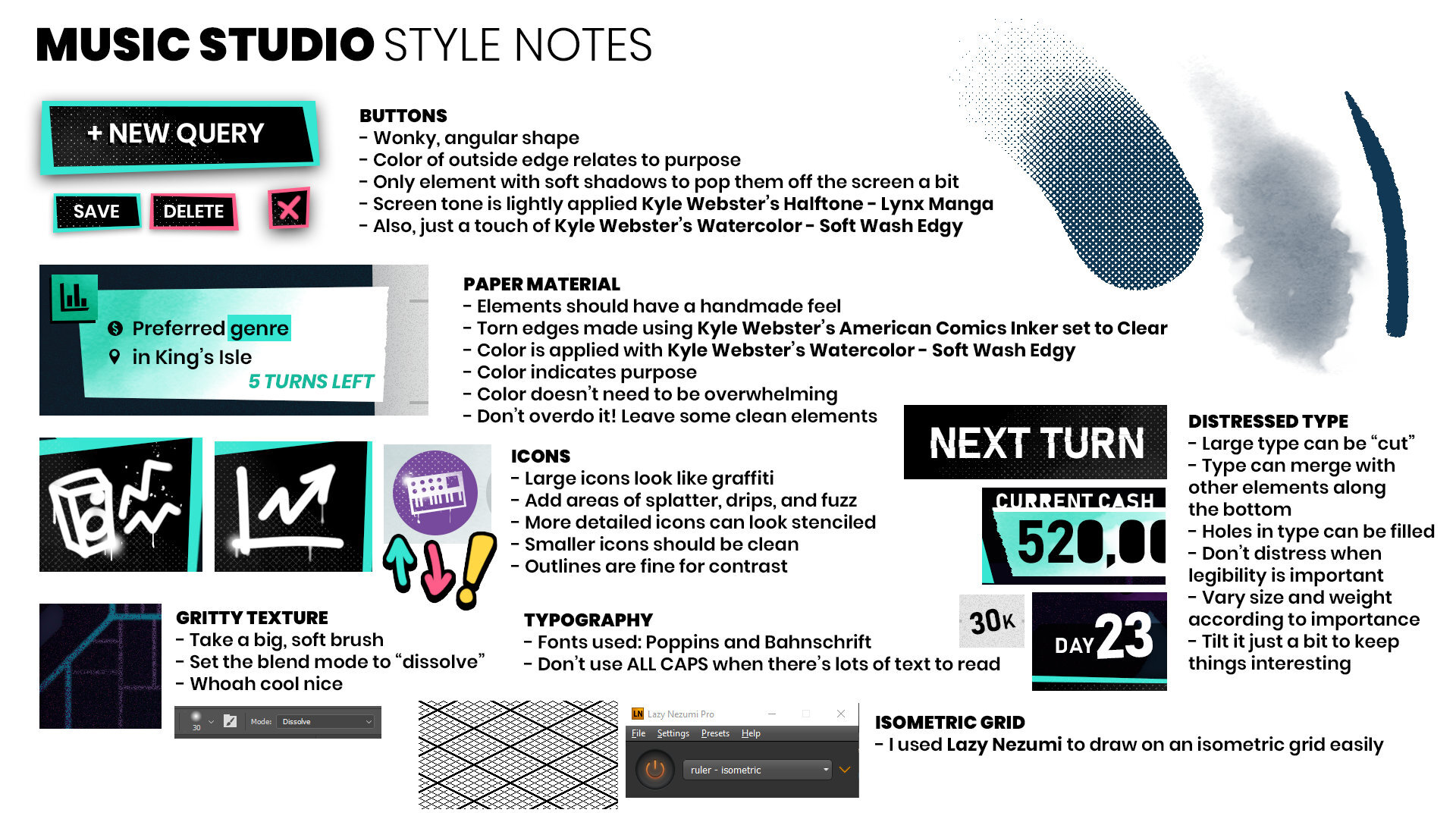 Responsibilities
Concept art
Layout for the studio
UI art