Mechs vs. Minions
Massive legacy-style cooperative board game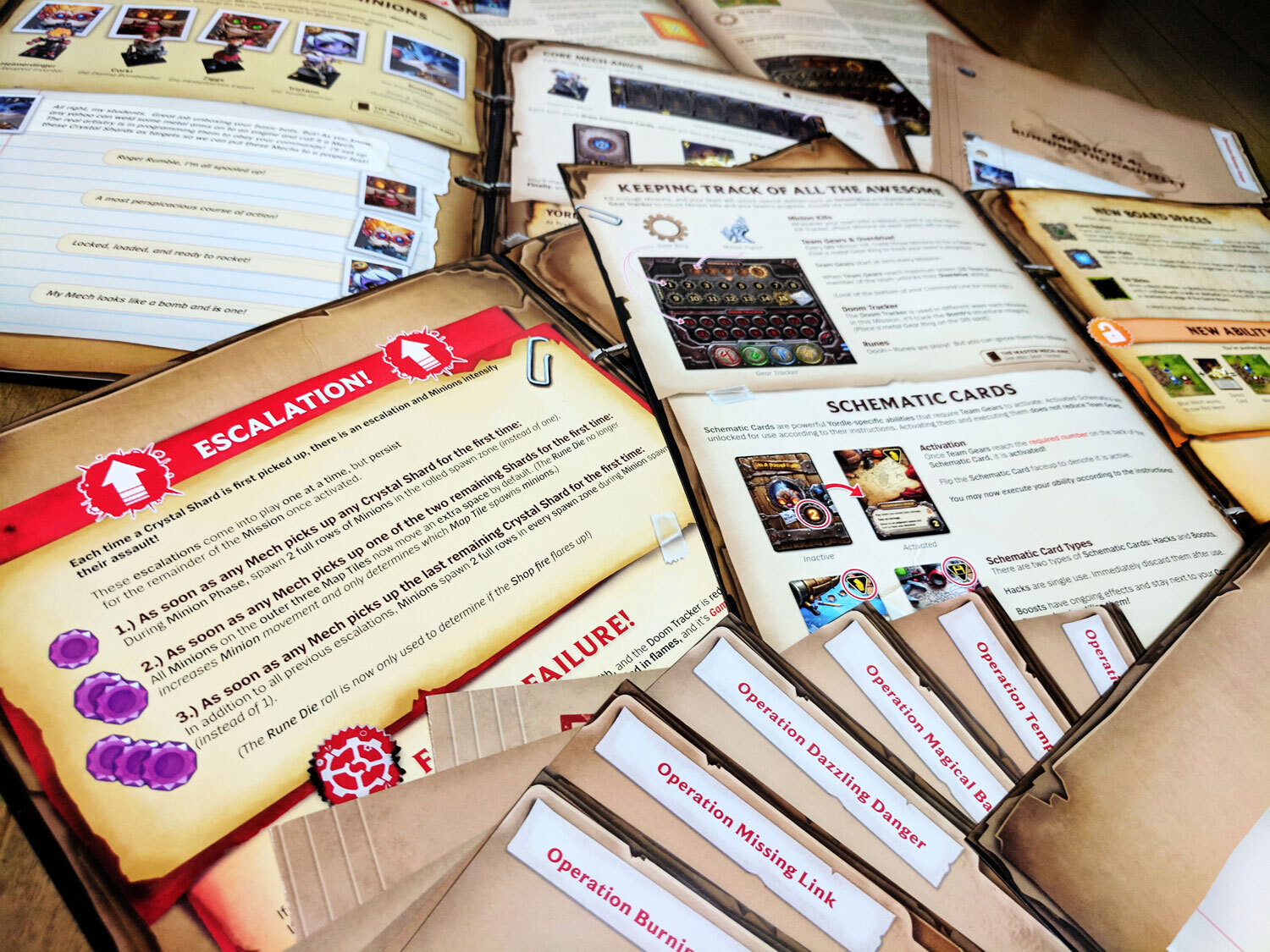 Mechs vs. Minions is a massive legacy-style cooperative board game from Riot Games. Packaged in a gigantic box filled with minifigures, boards, tokens, and envelopes stuffed with campaign information, the game was extremely well received by critics and players and is now in its third printing.
For their first ever tabletop board game, Riot needed a graphic designer who was well versed in designing for print as well as structuring the experience of a good game tutorial. Dave was brought in to handle the layout design for the Mechs vs. Minions rulebook, tutorial, and ten unique mission dossiers. This involved working with artists and designers at Riot, organizing a ton of text, graphics, and information, and assembling it all into a print-ready format that could be quickly and painlessly parsed by players who want to jump into the mayhem without anything standing in their way.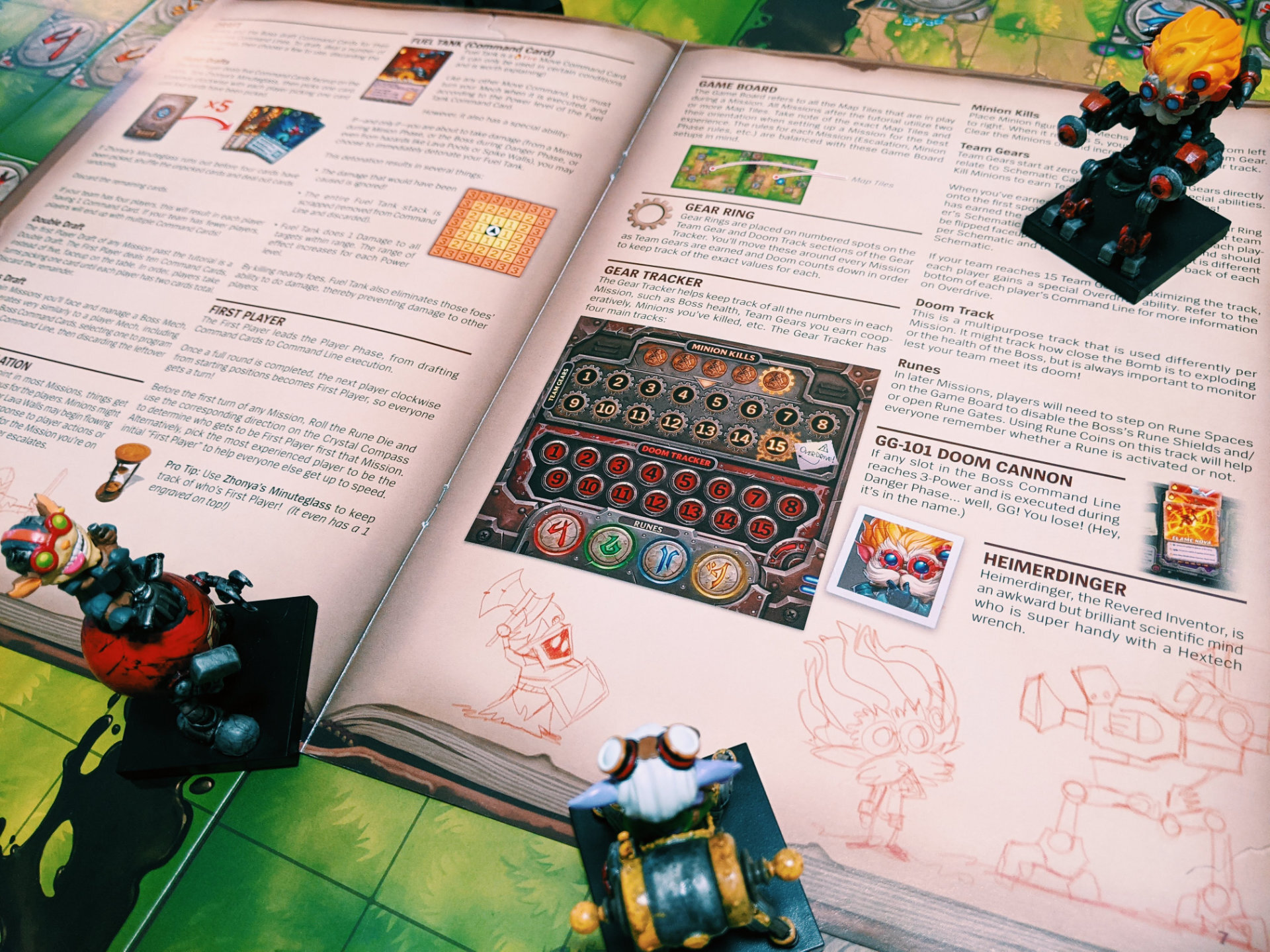 Additional Icons
Dave also designed additional icons to signpost important events to guide the player's flow through each mission. It was crucial to match the style and fidelity of the work being done by the artists at Riot.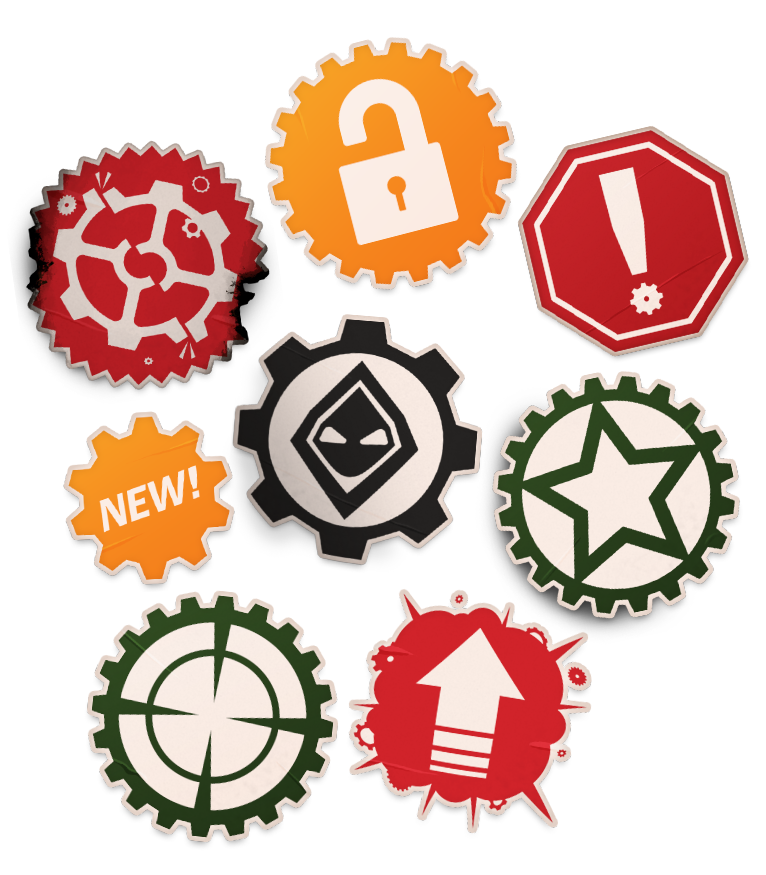 Responsibilities
Layout and thematic concepts
Layout design in Adobe InDesign
Additional icon design